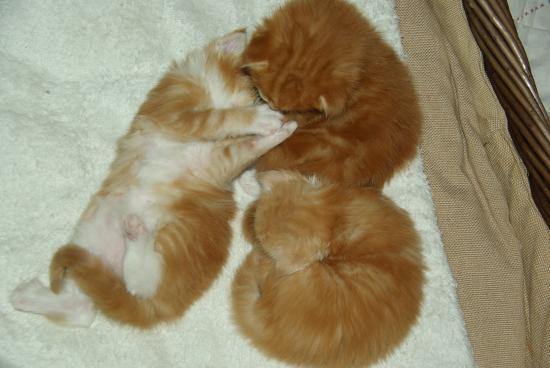 La grosse boule rousse c'est lui le garçon  / The big red ball is the boy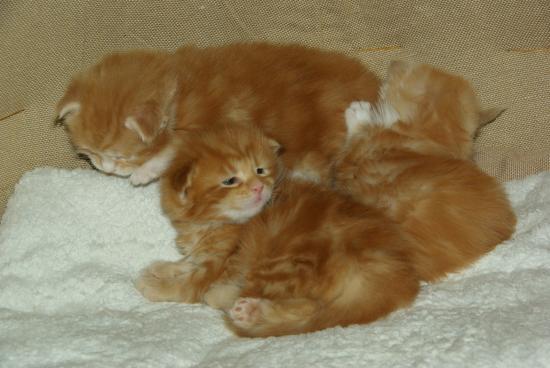 Voici le "Pacha" entouré de ses soeurs à 20 jours / Here is the "Pacha" with his two sisters at 20 days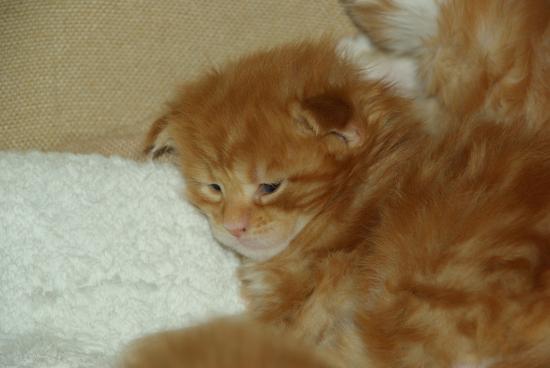 C'est le chouchou Roux de Lili et il a un super appétit ! / Here is the Lili prefered red baby and he is eating much !
Le "mec" de la portée. Déjà un beau museau, une jolie couleur, un bon gabarit et un super caractère. / here is the "boy" of the litter. A very nice muzzle, a nice color and a very strong and nice guy.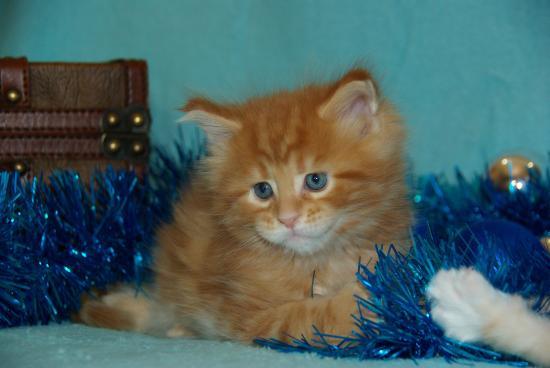 Une petite gueule d'ange ! on l'adore / Angel's small mouth. We love him !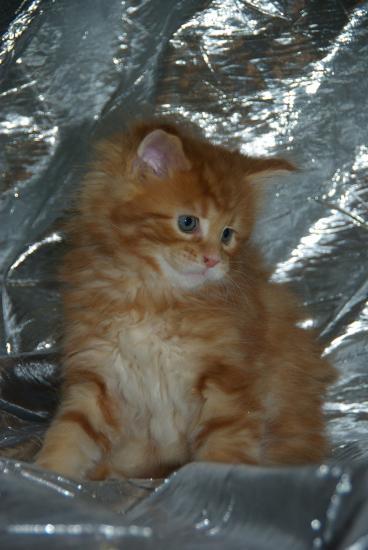 First Falcon : photo du 24 décembre 2010/ pictures taken on december 24th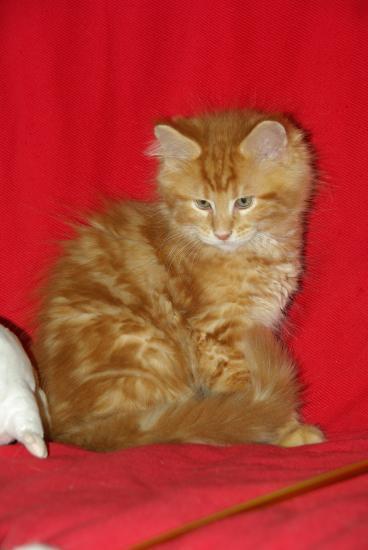 First Falcon : Photo du 7 janvier 2011 / picture taken on january 7th, 2011
Les photos suivantes ont été gentillement envoyées par Séverine la nouvelle maman à deux pattes de First Falcon :